2901 E. Madison St.
Seattle, WA 98112
206.325.9100
www.cafeflora.com
As a non-meat-eater for close to 30 years, I have loved dining at Café Flora during my life as a walker, a cane-user, a walker-user, and a wheelchair user.  I have made sure that all our out-of-town guests have sampled the amazing Cheesy Grits that accompany beautiful and delicious breakfast scrambles.  I have introduced lunch buddies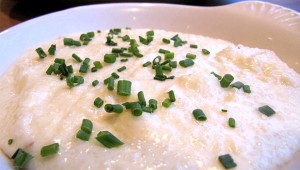 to the addictive Portobello French Dip sandwich and perfectly crisped yam fries.  I have made a full dinner out of Café Flora's wonderful coconut tofu appetizer, having to fight with daughters and sisters over that last cube of tofu.  I have felt lucky to be able to take my vegan and gluten-free friends to Café Flora for a meal that is creative, satisfying, and anxiety-free.
Not only have I loved the food at Café Flora, but I have loved the space itself.  The garden room is a gorgeous place to dine whether in August with the sweet summer air wafting through the room's open windows or in November with only the silvery Seattle light shining through.  I have also loved the staff.  They are attentive and interesting.  Such a frequent guest am I that once in a Thai restaurant a Café Flora waitress came up to me and said, "I know you from Café Flora.  Aren't you the one who leaves the big tips?"
Because I love this place so much, it is very hard for me to give it only three and a half wheels, but in terms of access, there are some problems here.